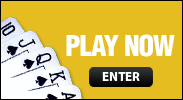 MEMBER BENEFITS
CUSTOMER SUPPORT
CASINO GUIDE
Free Casino Contests and Specials
We love to give away free money in the casino so we are offering some crazy contests to help you fill your wallet.

Risk Free Tuesdays
The second and fourth Tuesday each month, we offer risk free casino play. Simply play 20 rounds of your favorite casino games until midnight (EST) and if you win, enjoy your profits! If you don't do so well, we will bonus back all losses up to $25!
Join Now

Blackjack Bonanza
Always keep an eye open for our special Blackjack Bonanzas for your chance to win massive free cash prizes. They run for 48 hours and we will announce the details on the website beforehand. Members can double their winnings, have losses refunded and win random cash bonuses.
Join Now

Super Blackjack Bowl: $10,000 in Cash Prizes
We put a minimum of $10,000.00 in cash prizes up for grabs every Super Bowl weekend! Simply play our free Super Blackjack Bowl contest.
Blackjack Contest • Join Now
Don't Stop Now. There is More.
As well as the many casino promotions, LM offer more free cash and contests for our poker, sports and horse betting members.
Bonus Overview

More Free Contests and Specials
LinesMaker members can participate in the many free sports betting contests as well as our poker freerolls and other promotions. Learn how you can get you share of the free poker chips, sports betting cash or horse racing rebates!
Bonus Overview